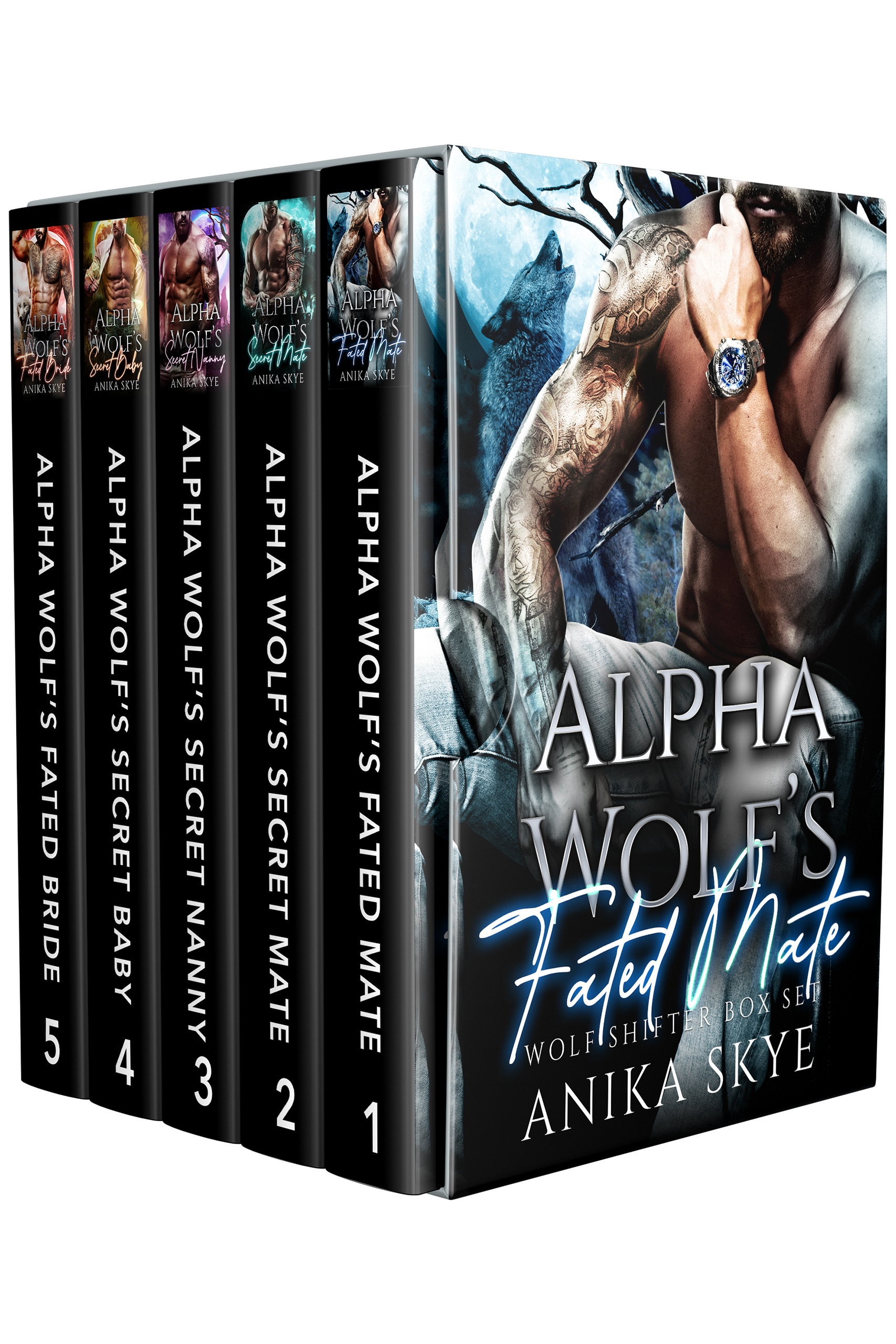 Alpha Wolf's Fated Mate Wolf Shifter Box Set
Bound by forbidden love and entangled in perilous secrets, these fated mates discover the depths a wolf is willing to go to preserve their unbreakable bonds.
Alpha Wolf's Fated Mate
When the wolves cry for her blood, she discovers that her fierce Alpha mate is the only one who can shield her from the looming darkness, risking it all to defy their enemies and protect their love at any cost.
Alpha Wolf's Secret Mate
In a world where desires entangle and loyalties collide, he must choose between denying the irresistible connection with his fated mate or risking everything to claim her, as the growl of his wolf insists on a love that defies all odds.
Alpha Wolf's Secret Nanny
In a race against time, he'll embrace his inner wolf and risk everything to save his fated mate and their unborn child, defying the laws that bind them.
Alpha Wolf's Secret Baby
In a world teeming with danger and forbidden love, she'll defy all odds to protect her unborn child and fight for an unbreakable bond with her werewolf shifter mate, braving the depths of a secret world that threatens to tear them apart.
Alpha Wolf's Fated Bride
In a world of forbidden alliances, she must trust her fated mate to safeguard their future and protect the precious gem that lies within her, as enemies close in, threatening to shatter their dreams of forever.
Alpha Wolf's Fated Mate Shifter Box Set is a collection of five werewolf shifter romances with enemies to lovers, brother's best friend, accidental pregnancy, and instalove. HEAs guaranteed.