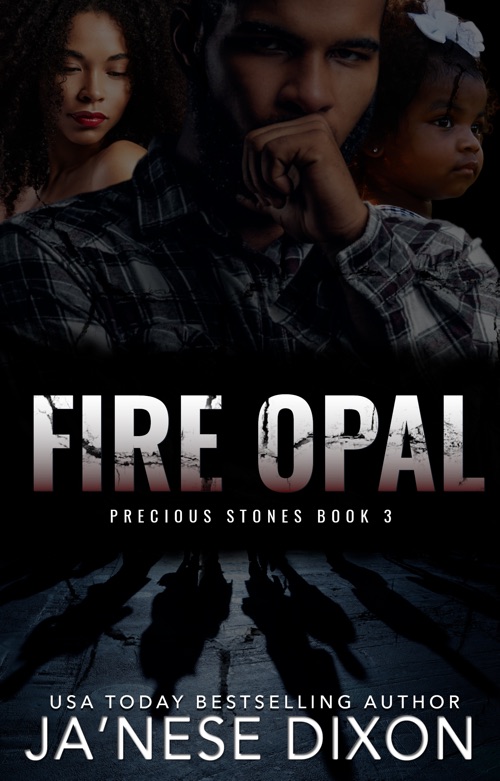 Fire Opal
God help the soul daring to cross the path of a man scorn
Frenemies…
Camille Blackwell-Fulton served her country as an undercover FBI agent before marrying CIA agent Marc Fulton. Now she's a stay-at-home mother to their daughter, Ashanta, until her ex-target, Talib, requested her help in rehabilitating his sister—a victim of sex trafficking.
Talib Kamwi's life transformed after recovering his abducted wife. All he wants is to respectfully decline The Concave's invitation and build a new life with his wife and sister. He's willing to accept the enemies he'll make if it means returning to his work as leader of the Imperial Dynasty.
…until mother and child are kidnapped…
Marc and Talib must work together, bridging legal and illegal ties, to find and bring Camille and Ashanta home safe. But lurking in the shadows of their gallant attempt are adversaries conspiring to avenge at any cost.
…an odd family forms.
An unlikely alliance forges as a den of culprits emerge. God help the soul daring to cross the path of a man scorn.
Do you love stories that have you cheering for the good and buy guys? Stories with flawed characters, unlikely friendships and people driven by love, revenge, and the pursuit of happiness. Then this is the novel (and series) for you. Buy this book and get ready for a suspenseful yet enjoyable ride. Hold on to your seat!