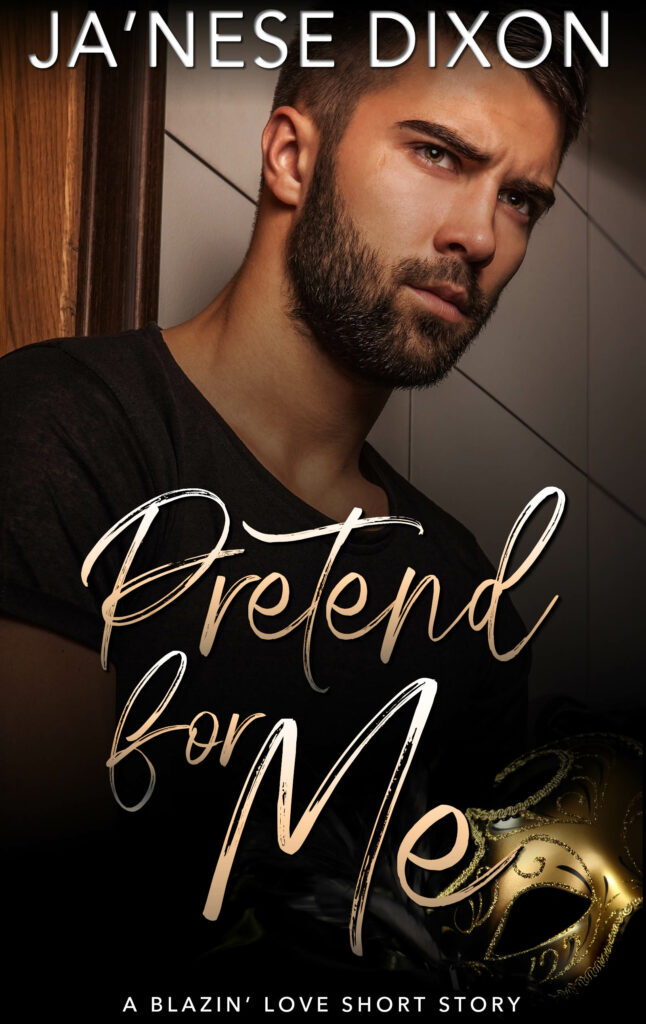 Pretend for Me
His sexy voice tatted a vivid image in my mind, and tonight I plan to see if what he's singing is true.
Tia
I'm a single mother, and my son's father succeeded in killing the romantic in me. I was young and dumb, and now I'm older and wiser. But Cash, a tatted R&B crooner has me jonesing. And tonight I agree to another mistake…
One night with him.
Cash
I'm hot now. Sold out shows, screaming fans, naked woman trying to sneak in my hotel rooms. Her brother will kill me for agreeing to her proposition. But hearing her velvet voice whisper my name, imagining her long legs wrapped around my waist, and dreaming of her curvy body against mine inspired every lyric on my album. I'm done waiting, all I need is…
One night with her… because I'm playing for keeps.