Anika Skye continues the Lone Wolves Pack series with Lone Wolf Steel. Available now!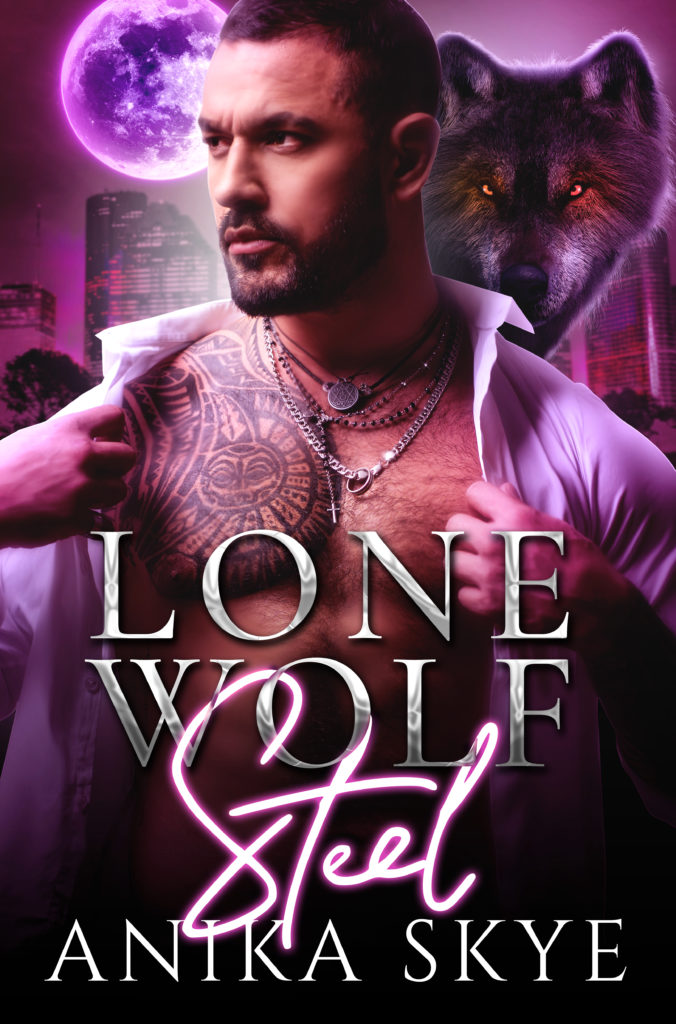 Her powers make her a target, and loving her might kill us both.
I prowl the dark alleys with my senses on high alert. Searching for the werewolves that killed any chance I had of a normal life.
Then I see her. A gifted artist, a human, and my fated mate.
The vibrant hues of her paintings ignite a fire in my soul that I can't ignore. An untapped power is hidden in the colors and shapes on her canvas.
The same power the rogue pack wants for themselves.
My wolf demands I claim her. But how can I deserve the trust lurking in her eyes?
I'm a killer. A wanted lone werewolf with nothing to offer but danger and death.
Yet for the chance to feel her touch, taste her body, and love her, I'd risk a thousand deaths to protect her.
We know our love is forbidden. But with the rogue pack closing in, we'll risk everything to be together.
The question is, will we survive?