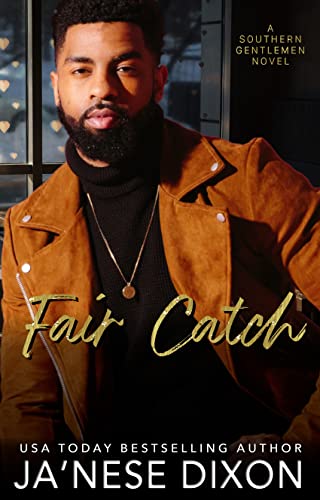 Fair Catch
It's easier to hate him than to admit I wish our fake engagement were real.
He calls me the man-eater. I've crowned him the H-Town f*ckboy.
Everything about the man gets under my skin and secretly turns me on.
From his seductive stroll to his yoni-stimulating smile.
So when I concoct a plan to take a fake fiancé to my sister's wedding, I land on his doorstep.
Pretending I considered carrying off this hair-brain plan with anyone other than him.
But I recognize the cage of his pursuit too late.
I ask him to pretend we're engaged for a month. He quickly agrees in exchange for the request of the eon: wear his engagement ring for six months.
Unspoken desire burns in his eyes after we seal the deal with a life-changing kiss.
Then he declares his plan to claim every part of me—even my heart.
He can't claim what doesn't exist.
I'm the runaway bride. The commitment-phobe. The man-eater.
I'm not the forever kind of woman. Not even for a Montgomery.
Yet I agree, praying I don't break his heart, knowing he might change my soul forever.