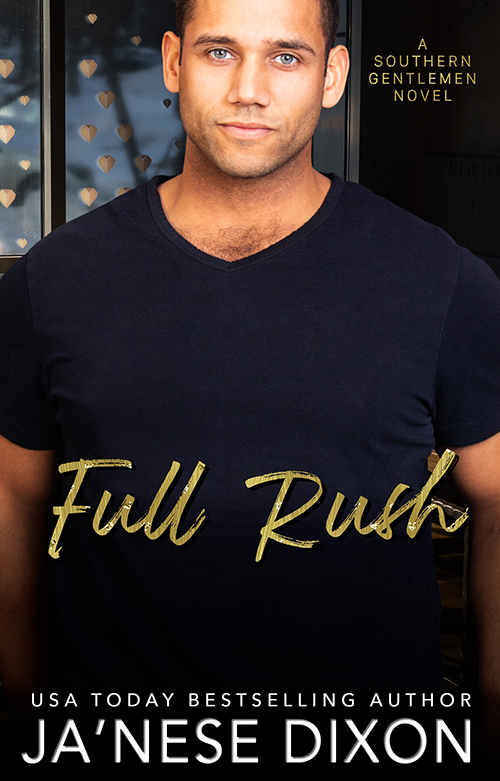 Full Rush
Rules are meant to be broken. But can love mend the hearts of this sexy actress and the quiet giant paid to protect her?
Demetrius Montgomery governs his world by words. He's a loner from a large rowdy family who found his voice in writing. Readers praise the realism in his novels while critics probe his technique to depict his characters with such accuracy.
It all remains a trade secret until he's splattered on every tabloid and gossip blog after he's hired to guard the very beautiful and publicly scrutinized Kanesha Greene.
Not from the paparazzi. Not from bloggers. But her parents hired him to protect Kanesha from herself. But who's going to protect her from him?
Kanesha Greene starred in her first sitcom at five years old. Her first television show at eleven. And her first sex tape at seventeen. For ten years she's accepted this is her life and against the cancel-culture odds she's poised for a career comeback if she doesn't screw this up.
Private kisses, discreet touches, and passion-filled nights awaken a rare experience.
Demetrius guards her body and exposes her heart. Kanesha ignites his soul and teaches him to love. But he's a man with a deadline.
Could life be more than books and acting and family?
For a moment the answer is yes, until convenient lies and opportunist deeds bubble to the surface commanding center stage. And they must decide whether their love will survive the power of his pen?