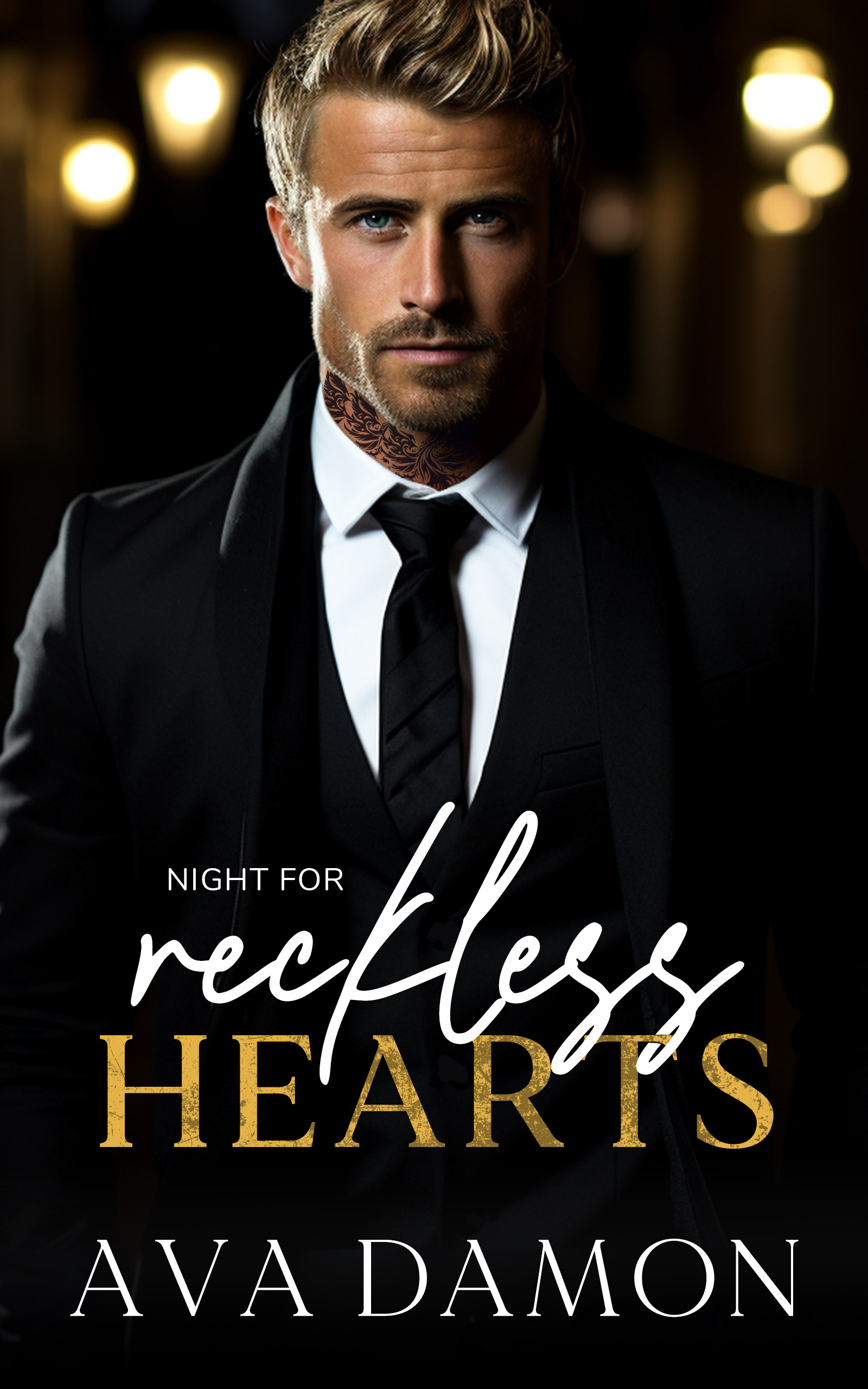 Night for Reckless Hearts
She's the one jewel in my rival's crown I shouldn't touch.
But challenges? They're my currency, and I'm all in.
Haley Sinclair walks in, radiating an elegance that demands attention.
She's the daughter of my sworn enemy, a man hell-bent on my downfall.
As her trusting blue eyes meet mine, radiating a heady mix of anticipation and recklessness, I'm struck by an undeniable urge.
She must be mine.
The pull is magnetic, a palpable tension I've never felt before.
A flickering light in a dark room, shining like my North Star.
Her father envisions her in a gilded cage. I offer a taste of forbidden freedom.
I've conquered shadows her father couldn't even fathom, and yet, she's the wild card I never saw coming.
Who would have thought…
Risking my life, my rules, my control, all for my enemy's daughter.
She could be either my downfall or the queen that completes my empire.