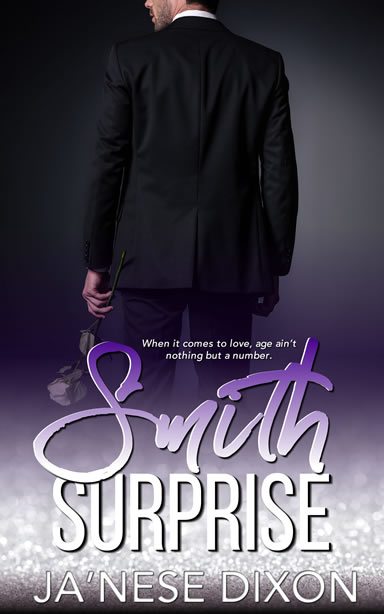 Smith Surprise
When it comes to love, age ain't nothing but a number.
Rhonda Smith had to open her big mouth when she promised Asher and Yuki, her grown children, that she'd open her heart to love. And she intended to keep that promise until she learned dating ain't what it used to be.
Now there are apps for that. Not to mention speed dating, blind dates, and singles gatherings. To top it all off, there's Netflix and chills, and social media.
God help her.
She's a widower with nothing to lose, hoping for a second chance at her happily ever after, even if it means surviving absurd dates and kissing a few toads to find a suitable, mature man.
But when Jaxon Reinheart unexpectantly adds his name to her dance card, Rhonda throws caution to the wind. The much younger, single dad, plans to show her that love and chivalry are alive and well.
If…she'll let him.