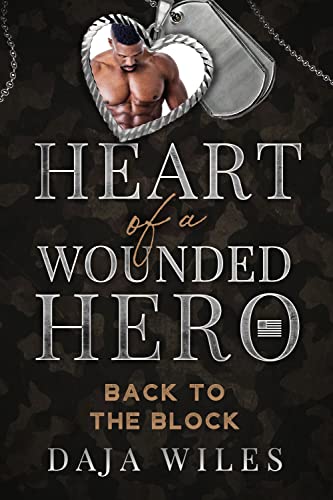 Back to the Block
After fifteen years, life gives me a second chance with my first love.
But he doesn't know we have a son.
I struggle to create a stable life for my boys when I see Keyon.
A towering presence with broad shoulders, strong arms, and a common-sense-melting smile. His laughter carries across the room, and I can't breathe.
He's back.
Suddenly, I'm hot, clammy, and scared.
It's been fifteen since I last saw him, and I still get butterflies. One look from those dark eyes and my body remembers everything.
A flame rekindles.
There is no way I can face him.
I betrayed him. The only man that made me feel safe and secure. The man who owns me, heart and soul. And now he's trying to create a new life after a medical discharge from the military.
My fifteen-year-old secret could turn his world upside down.
I promised to move on. But I never promised not to have our son.
Life offers a second chance, and I want it, but I need more than unforgettable nights. I need to know if Keyon accepts that our son needs his father and that he's about to be a father again.